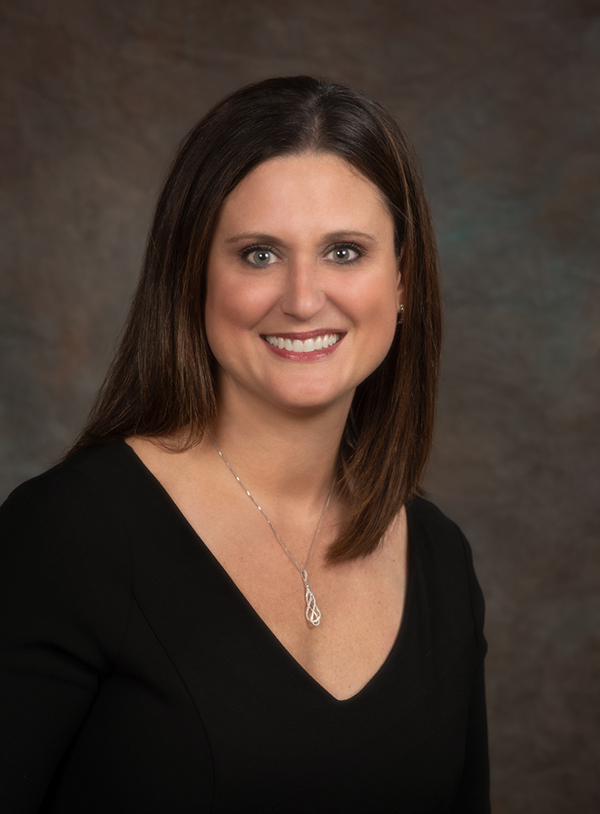 Dr. Jaclyn Schuler
Dr. Schuler joined the practice in 2005, making Dakota Dental a three-generation practice. She received both her undergraduate and Doctor of Dental Surgery degree from Creighton University in Omaha, NE. She is a member of the Omicron Kappa Upsilon Honor Society in Dentistry. Dr. Schuler currently serves as the dental department chair at Avera McKennan Hospital.
Dr. Schuler lives in Sioux Falls with her husband, Eric, and two children, Ava and Zachary. The Schuler home life is busy, the family loves lazy weekends at Lake Okoboji, playing outside and entertaining friends out at the pool.
Dr. Schuler has enjoyed getting to know the many faces that come through our doors, and, has really found her passion for the practice in the younger generations. She excels in caring for kids as young as 1. As an experienced mother of young children, Dr. Schuler cares for the children of Dakota Dental as if they are her own. Besides being our go-to caregiver for our young patients, when needed, Dr. Schuler takes patients of all ages to the Avera Surgical Center. This has provided our patients with an option for quality dental care, when extenuating circumstances make dental care otherwise impossible, and is a wonderful option for disabled patients.
---