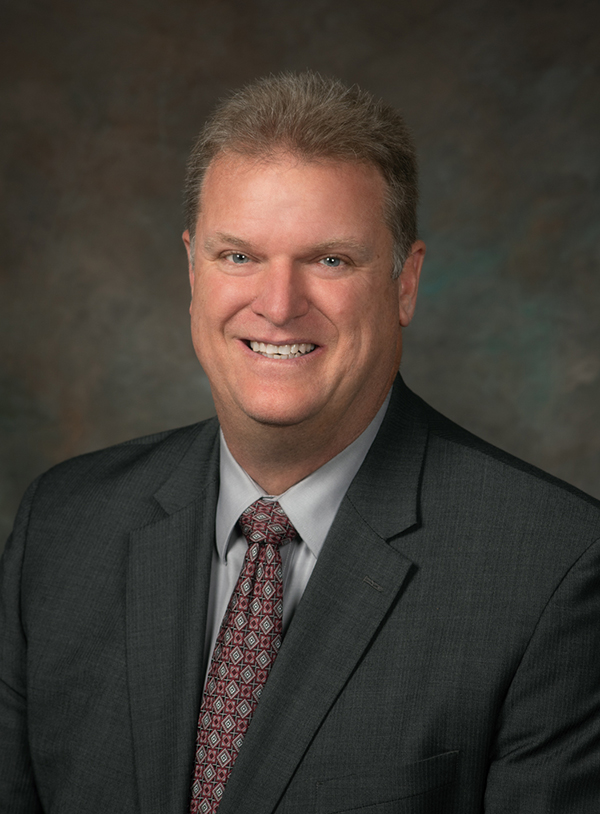 Dr. Tim Kappenman
Dr. Tim Kappenman was born and raised in Sioux Falls, where he attended Augustana College for his undergraduate studies. Continuing the family legacy, he received his Doctor of Dental Surgery degree from Creighton University in Omaha, NE, graduating with his brother, Jay. Upon graduation he moved back to Sioux Falls to join his father and sister in the practice. Together they grew the practice into what it is today.
Dr. Tim is married to Jeanne, who spends her days volunteering and as a full time mom to their four children.  They are enjoying this time as "empty nesters" and plan to excel in their new role as grandparents.  Dr. Tim spends his free time hunting, flying and watching "his birds" at the lake cabin.  He has volunteered his time at Creighton's Dental School as a volunteer instructor in the sophomore operative laboratory and oral surgery clinic. 
Dr. Tim's dental passions lie in complicated oral surgeries and orthodontics. It is fun for the whole office to see the finished products of multi-year long ortho patients; and is something that is celebrated by the patient and staff as a whole. Dr. Tim sees patients of all ages, but especially excels in the complicated surgery cases that come through our doors.
---